He seems to be fashionable to speak of systemic coaching, organizational constellations of team building etc. Curiously, this terminology is only used when doing business and individual level is a somewhat derogatory connotation as when we label the life-coaching, big mistake on our part to do so, given that delve into what the person is and systemically assess where in the world brings us the keys to development in the organization. Nothing helps us delve into the organizational constellations and how to build a team oriented to achieve its goals unless we have worked individually to each participant of the team and we have found the place systems not only in the company but in their environment, family and the world. I disagree with those who try to divide and do not complement the coaching, and aimed exclusively at the company or executive level, executive coaching, the so-called life coaching, perhaps more for reasons of opportunistic marketing, in my opinion is not knowing use a tool as powerful as the benefit of comprehensive and integrated person view, within their personal and professional lives and in the world. Perhaps if many of the professional coaching instead of focusing exclusively on enterprise-level coaching they did agree on certain points with the development of the person much better results would be obtained.
Maybe if we were to ask, we as coaches, which is the reason why this personal coachee can not get along with your boss? find many paths to enable us questions that he finds the tree of life, the roots of their intesante life, whether that part which is illuminated by the rays of the sun as that to which the tree provides shade. How often, if not in most cases, the problems that arise become occupationally coachee's personality, relationships and experiences that he lived with his parents, grandparents and siblings. As often as we get on with our brothers get along with our colleagues, and when we solve the frictions with some will greatly improve relationships with others. How many of us must take to kill your boss, and they concatenating this relationship throughout their working life, until one day realize that thanks to the coaching relationship with his father was not as ideal that should be, and it's time to solve it. How many times do not learn to tolerate frustration in certain situations you experienced in childhood that we become adults with all the emotional stages integrated. Many, we simply adult birthday, however few have experienced the emotional stages that correspond to their age and it finally emerges in all aspects of life. Coaching, the rod carrying the blind man who was escorted by the guide, helps the coachee touch what's the problem, even blind, he will know how to avoid it, or find ways to move forward.
We poodles of the new era we do not remove the stones of the road to it are professionals specialized, there are simply walking with the blind. Since the popular saying goes Castilian: No more blind as he who will not see, hence specifying poodles to accompany the journey. The times change, change successfully. Now there are no poodles, poodles are not, or might.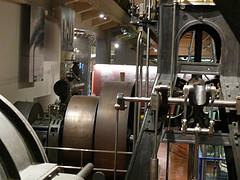 Being a competent professional is not everything. Henry Ford once said: "If there is one secret to success is as follows: to understand the other's perspective and see things with their eyes." If true, it is not enough to strive for a good education, a degree or specific technical knowledge. Who intends to achieve success with skill must know how to handle the emotions of themselves and others. Positive emotions stimulate personal and professional success, if we like and are excited about the work we do, we will be happy to meet with her. If we feel comfortable in our jobs because our co-workers are nice, cooperative and empathetic, our performance will be higher. By contrast the negative emotions holding us back: when we dislike because of the head, we involve ourselves discouraged and it cost us, commit to the job. If we are afraid of losing our job, without realizing commit more mistakes, errors during the workday. When workers live in constant fear at the prospect of losing their jobs, their ability to perform effectively decreases and suffers.
The uncertainty is detrimental to the overall business environment, peers become, first, the main competition. They begin the questions, imagination flies to potential losses: who retained employment in the next wave of layoffs? What to do to be among those who keep their jobs? And here's another shortcoming. When employees are made to the idea that, as and how, they will not stay in this job for long, just be identified with the company and its objectives.